Bulk Organic Spinach Juice Powder Wholesale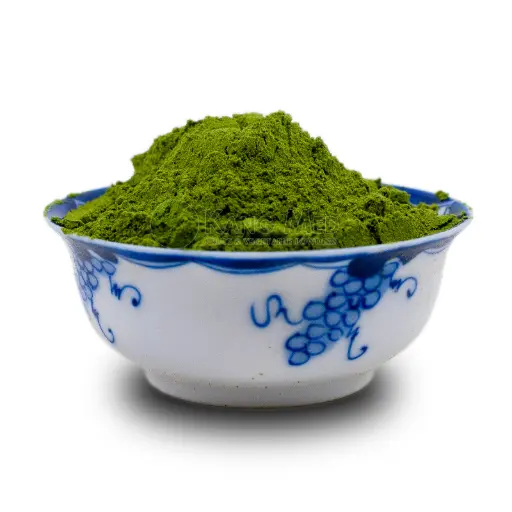 Request Sample
KangMed's organic spinach juice powder is processed using advanced technology, and the raw materials are 100% natural, without chemical flavors, pigments and other additives. KangMed's facility is certified organic, kosher and halal. Free samples are available, factory prices are wholesale. We can customize organic spinach juice powder packaging and fruit and vegetable powder mixing service according to customer requirements.
Ingredient: spinach
Available In:Bulk
Package Type: 25.00Kg
MOQ: 50.00Kg
Product Type: Raw Material/Extract
Product Specification:crush, flake, powder
Product Category: organic powders, vegetable powders, juice powders
Processing Method: Dried/Dehydrated
Country of Origin:China
End Use:Food Ingredients
Ships To:Worldwide
Looking For: Distributor
Product Inventory: InStock
Shelf Life:3 years
Storage:Store in dry place
Customization:OEM/ODM
Transport Package:PE Bags and Outside Carton
Sample Price:0 USD (Free Sample 50g)
Review Count: 1367
Aggregate Rating: 4.7
Spinach (Spinacia oleracea) is a leafy green flowering plant native to central and western Asia. It is of the order Caryophyllales, family Amaranthaceae, subfamily Chenopodioideae. Its leaves are a common edible vegetable consumed either fresh, or after storage using preservation techniques by canning, freezing, or dehydration. It may be eaten cooked or raw, and the taste differs considerably; the high oxalate content may be reduced by steaming. It is an annual plant (rarely biennial), growing as tall as 30 cm (1 ft). Spinach may overwinter in temperate regions. The leaves are alternate, simple, ovate to triangular, and very variable in size: 2–30 cm (1–12 in) long and 1–15 cm (0.4–5.9 in) broad, with larger leaves at the base of the plant and small leaves higher on the flowering stem. The flowers are inconspicuous, yellow-green, 3–4 mm (0.1–0.2 in) in diameter, and mature into a small, hard, dry, lumpy fruit cluster 5–10 mm (0.2–0.4 in) across containing several seeds. In 2017, world production of spinach was 27.9 million tonnes, with China alone accounting for 92% of the total.
Specification
#
Item
Value
1
Particle Size:
80 mesh
2
Appearance:
fine powder
3
Country of origin:
China
4
Others:
Non-GMO;
Non-Irridiation;
Gluten free;
Heavy metal
| # | Item | Value |
| --- | --- | --- |
| 1 | Total heavy metal: | ≤ 20 ppm |
| 2 | Pb: | ≤ 2.0 ppm |
| 3 | Hg: | ≤ 0.01 ppm |
| 4 | As: | ≤ 1.0 ppm |
| 5 | Cd: | ≤ 0.5 ppm |
Microbiology index
| # | Item | Value |
| --- | --- | --- |
| 1 | Total bacterial: | ≤ 10000 cfu/g |
| 2 | Yeast & Mold: | ≤ 1000 cfu/g |
| 3 | E. Coli: | Negative |
| 4 | Salmonella: | Negative |