Vitafoods Asia 2023 Thailand
Offer: 146
Added: 9/24/2023 7:32:05 PM
——Science and innovation shape the food industry to achieve optimal health!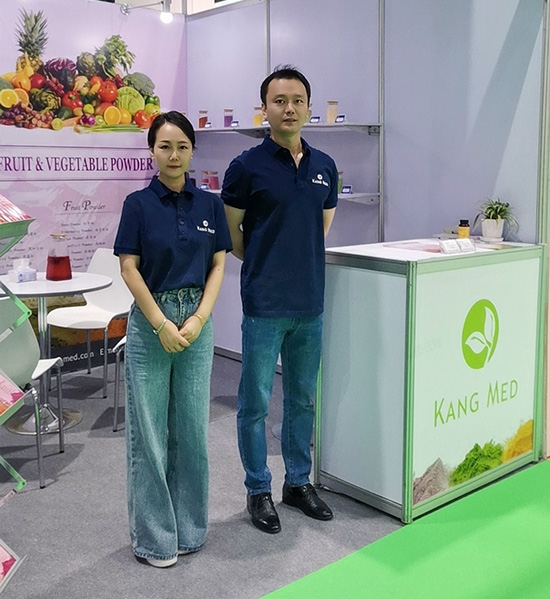 The Asian Food Ingredients Exhibition will be held in Bangkok, Thailand on September 20, 2023. As the flagship exhibition of the Asian food and beverage industry, it brings together raw material suppliers, distributors and food and beverage manufacturers from ASEAN and even the world. The Food Ingredients Exhibition (Fi Asia) in Bangkok, Thailand is the most influential food ingredients exhibition in Southeast Asia. Founded in 1994, it quickly emerged in the Southeast Asian food ingredients market. It brings together domestic and foreign raw material suppliers, distributors and food and beverage manufacturers from all over the world. It provides a broad space for food and food products, raw materials, food ingredients, food supplies and other food equipment and daily necessities.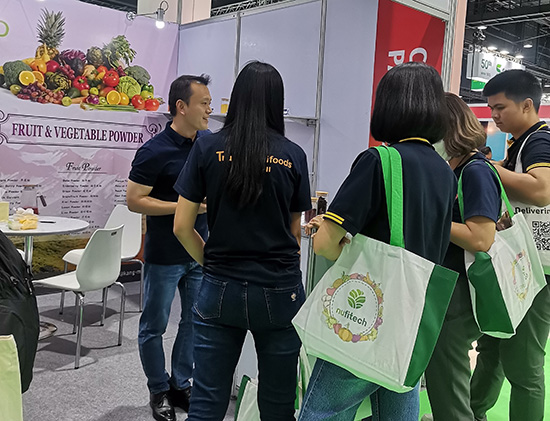 Nanjing KangMed Technology Co., Ltd. was invited to participate in the exhibition, demonstrating ingredient solutions tailored for the food industry, consolidating existing cooperative relationships, and discovering a large number of potential customers, laying the foundation for market development. The lineup of this exhibition is unprecedentedly strong, with a total exhibition area of 35,000 square meters. There are 700 exhibitors from China, Japan, South Korea, Thailand, Malaysia, India, Indonesia, Hong Kong, Germany, Russia, etc., and the number of exhibitors reaches 41,000. It not only supports the development of food ingredients, but also demonstrates the vigorous development momentum of the food and health industry. While the development momentum of the food industry is gratifying, the market competition is extremely fierce, and many emerging brands have quietly emerged. How to use and improve its own advantages to take the initiative and gain an advantage in the fierce market competition is a question that every food company must think deeply about.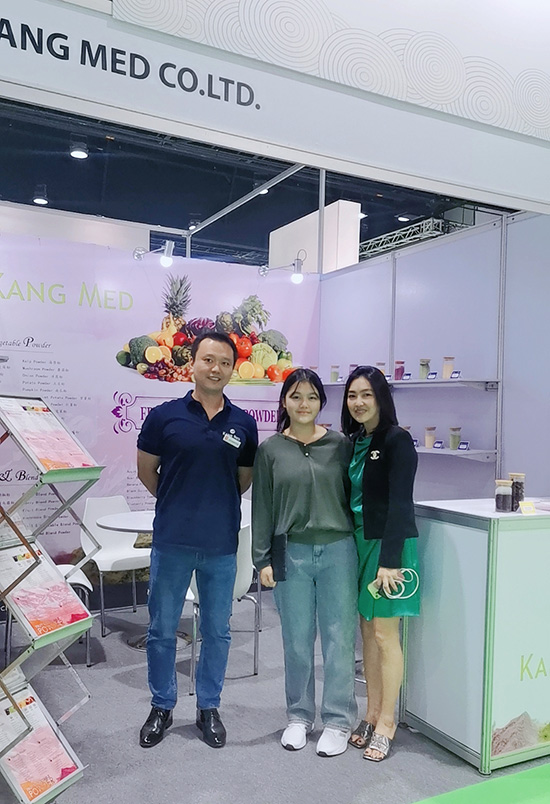 KangMed has an insight into the current status of the domestic food ingredients market, and uses this professional platform to demonstrate the country's leading integrated food industry solutions to the national and even global food industries. The staff at the exhibition used their rich experience in the food industry to explain, which inspired food companies to innovate.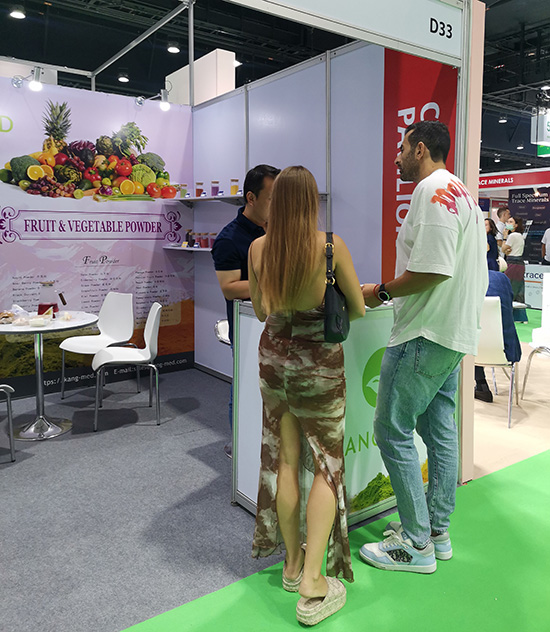 In addition, KangMed's fruit and vegetable powder series products are well in line with the needs of food companies pursuing simple and fast production services, and have become the focus of this exhibition.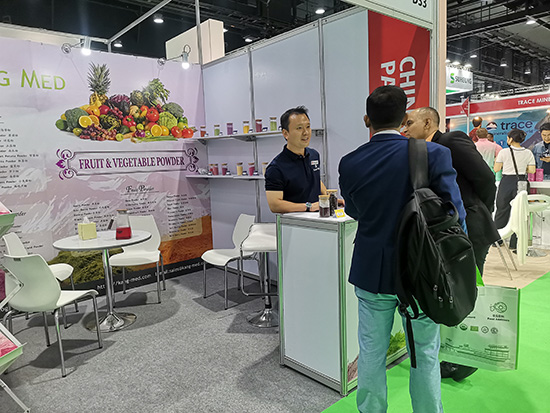 During the 3-day exhibition (September 20-22), the KangMed booth attracted countless exhibitors, and the staff always communicated with the exhibitors with full enthusiasm and patience. The features and advantages of the exhibits were revealed by the KangMed staff. The wonderful speeches and explanations were vividly displayed. After the professional visitors and exhibitors at the venue had a certain understanding of fruit and vegetable powder products, they all showed a strong intention to cooperate. Today, when the health food industry is surging, grasping demand means grasping tomorrow. KangMed will provide professional, efficient and complete solutions for the food industry with a more mature and professional attitude, and contribute to the prosperity and development of the food ingredients industry!