Bulk Blueberry Powder Wholesale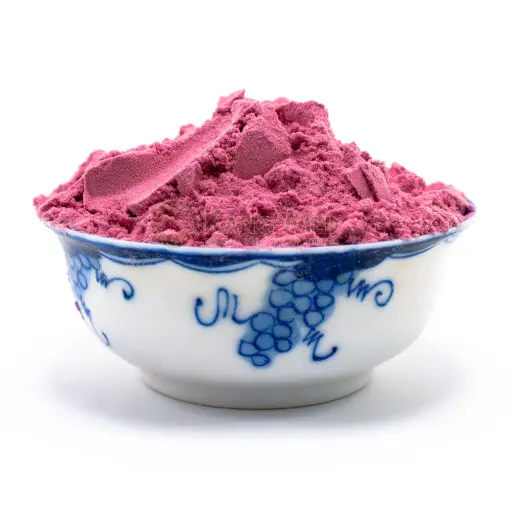 Request Sample
KangMed's blueberry powder is processed using advanced technology, and the raw materials are 100% natural, without chemical flavors, pigments and other additives. KangMed's facility is certified organic, kosher and halal. Free samples are available, factory prices are wholesale. We can customize blueberry powder packaging and fruit and vegetable powder mixing service according to customer requirements.
Ingredient: blueberry
Available In:Bulk
Package Type: 25.00Kg
MOQ: 50.00Kg
Product Type: Raw Material/Extract
Product Specification:crush, flake, powder
Product Category: fruit powders
Processing Method: Dried/Dehydrated
Country of Origin:China
End Use:Food Ingredients
Ships To:Worldwide
Looking For: Distributor
Product Inventory: InStock
Shelf Life:3 years
Storage:Store in dry place
Customization:OEM/ODM
Transport Package:PE Bags and Outside Carton
Sample Price:0 USD (Free Sample 50g)
Review Count: 2796
Aggregate Rating: 4.7
Blueberries are perennial flowering plants with blue– or purple–colored berries. They are classified in the section Cyanococcus within the genus Vaccinium. Vaccinium also includes cranberries, bilberries, huckleberries and Madeira blueberries. Commercial "blueberries" – including both wild ('lowbush') and cultivated ('highbush') blueberries – are all native to North America. The highbush blueberry varieties were introduced into Europe during the 1930s. Blueberries are usually prostrate shrubs that can vary in size from 10 centimeters (3.9 in) to 4 meters (13 ft) in height. In commercial production of blueberries, the species with small, pea–size berries growing on low–level bushes are known as "lowbush blueberries" (synonymous with "wild"), while the species with larger berries growing on taller cultivated bushes are known as "highbush blueberries". The leaves can be either deciduous or evergreen, ovate to lanceolate, and 1–8 cm (0.39–3.15 in) long and 0.5–3.5 cm (0.20–1.38 in) broad. The flowers are bell-shaped, white, pale pink or red, sometimes tinged greenish. The fruit is a berry 5–16 millimeters (0.20–0.63 in) in diameter with a flared crown at the end; they are pale greenish at first, then reddish-purple, and finally dark purple when ripe. They are covered in a protective coating of powdery epicuticular wax, colloquially known as the "bloom". They have a sweet taste when mature, with variable acidity. Blueberry bushes typically bear fruit in the middle of the growing season: fruiting times are affected by local conditions such as altitude and latitude, so the peak of the crop, in the northern hemisphere, can vary from May to August.
Specification
#
Item
Value
1
Particle Size:
80 mesh
2
Appearance:
fine powder
3
Country of origin:
China
4
Others:
Non-GMO;
Non-Irridiation;
Gluten free;
Heavy metal
| # | Item | Value |
| --- | --- | --- |
| 1 | Total heavy metal: | ≤ 20 ppm |
| 2 | Pb: | ≤ 2.0 ppm |
| 3 | Hg: | ≤ 0.01 ppm |
| 4 | As: | ≤ 1.0 ppm |
| 5 | Cd: | ≤ 0.5 ppm |
Microbiology index
| # | Item | Value |
| --- | --- | --- |
| 1 | Total bacterial: | ≤ 10000 cfu/g |
| 2 | Yeast & Mold: | ≤ 1000 cfu/g |
| 3 | E. Coli: | Negative |
| 4 | Salmonella: | Negative |