Bulk Orange Juice Powder Wholesale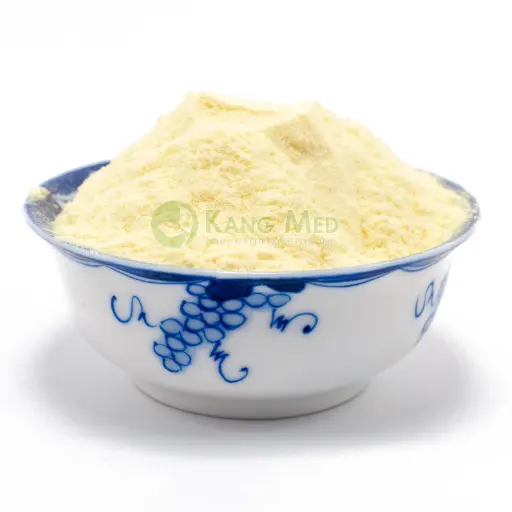 Request Sample
KangMed's orange juice powder is processed using advanced technology, and the raw materials are 100% natural, without chemical flavors, pigments and other additives. KangMed's facility is certified organic, kosher and halal. Free samples are available, factory prices are wholesale. We can customize orange juice powder packaging and fruit and vegetable powder mixing service according to customer requirements.
Ingredient: orange
Available In:Bulk
Package Type: 25.00Kg
MOQ: 50.00Kg
Product Type: Raw Material/Extract
Product Specification:crush, flake, powder
Product Category: fruit powders, juice powders
Processing Method: Dried/Dehydrated
Country of Origin:China
End Use:Food Ingredients
Ships To:Worldwide
Looking For: Distributor
Product Inventory: InStock
Shelf Life:3 years
Storage:Store in dry place
Customization:OEM/ODM
Transport Package:PE Bags and Outside Carton
Sample Price:0 USD (Free Sample 50g)
Review Count: 1083
Aggregate Rating: 4.7
The orange is the fruit of the citrus species Citrus × sinensis in the family Rutaceae. It is also called sweet orange, to distinguish it from the related Citrus × aurantium, referred to as bitter orange. The sweet orange reproduces asexually (apomixis through nucellar embryony); varieties of sweet orange arise through mutations. The orange is a hybrid between pomelo (Citrus maxima) and mandarin (Citrus reticulata). The chloroplast genome, and therefore the maternal line, is that of pomelo. The sweet orange has had its full genome sequenced. Sweet orange originated in ancient China and the earliest mention of the sweet orange was in Chinese literature in 314 BC. As of 1987, orange trees were found to be the most cultivated fruit tree in the world. Orange trees are widely grown in tropical and subtropical climates for their sweet fruit. The fruit of the orange tree can be eaten fresh, or processed for its juice or fragrant peel. As of 2012, sweet oranges accounted for approximately 70% of citrus production. In 2014, 70.9 million tonnes of oranges were grown worldwide, with Brazil producing 24% of the world total followed by China and India.
Specification
#
Item
Value
1
Particle Size:
80 mesh
2
Appearance:
fine powder
3
Country of origin:
China
4
Others:
Non-GMO;
Non-Irridiation;
Gluten free;
Heavy metal
| # | Item | Value |
| --- | --- | --- |
| 1 | Total heavy metal: | ≤ 20 ppm |
| 2 | Pb: | ≤ 2.0 ppm |
| 3 | Hg: | ≤ 0.01 ppm |
| 4 | As: | ≤ 1.0 ppm |
| 5 | Cd: | ≤ 0.5 ppm |
Microbiology index
| # | Item | Value |
| --- | --- | --- |
| 1 | Total bacterial: | ≤ 10000 cfu/g |
| 2 | Yeast & Mold: | ≤ 1000 cfu/g |
| 3 | E. Coli: | Negative |
| 4 | Salmonella: | Negative |