Bulk Organic Apple Juice Powder Wholesale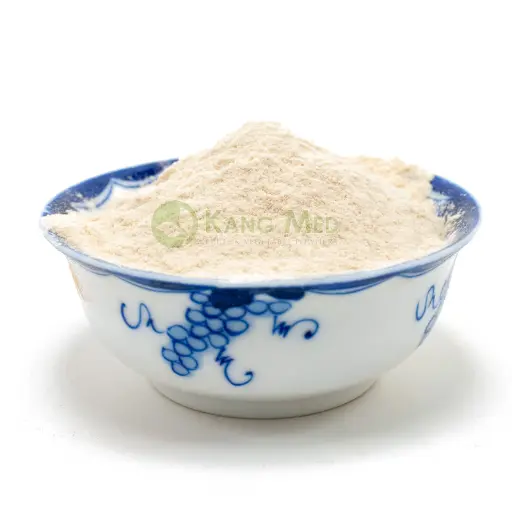 Request Sample
KangMed's organic apple juice powder is processed using advanced technology, and the raw materials are 100% natural, without chemical flavors, pigments and other additives. KangMed's facility is certified organic, kosher and halal. Free samples are available, factory prices are wholesale. We can customize organic apple juice powder packaging and fruit and vegetable powder mixing service according to customer requirements.
Ingredient: apple
Available In:Bulk
Package Type: 25.00Kg
MOQ: 50.00Kg
Product Type: Raw Material/Extract
Product Specification:crush, flake, powder
Product Category: organic powders, fruit powders, juice powders
Processing Method: Dried/Dehydrated
Country of Origin:China
End Use:Food Ingredients
Ships To:Worldwide
Looking For: Distributor
Product Inventory: InStock
Shelf Life:3 years
Storage:Store in dry place
Customization:OEM/ODM
Transport Package:PE Bags and Outside Carton
Sample Price:0 USD (Free Sample 50g)
Review Count: 1608
Aggregate Rating: 4.7
An apple is a sweet, edible fruit produced by an apple tree (Malus domestica). Apple trees are cultivated worldwide and are the most widely grown species in the genus Malus. The tree originated in Central Asia, where its wild ancestor, Malus sieversii, is still found today. Apples have been grown for thousands of years in Asia and Europe and were brought to North America by European colonists. Apples have religious and mythological significance in many cultures, including Norse, Greek and European Christian traditions. Apple trees are large if grown from seed. Generally, apple cultivars are propagated by grafting onto rootstocks, which control the size of the resulting tree. There are more than 7,500 known cultivars of apples, resulting in a range of desired characteristics. Different cultivars are bred for various tastes and use, including cooking, eating raw and cider production. Trees and fruit are prone to a number of fungal, bacterial and pest problems, which can be controlled by a number of organic and non-organic means. In 2010, the fruit's genome was sequenced as part of research on disease control and selective breeding in apple production. Worldwide production of apples in 2017 was 83.1 million tonnes, with China accounting for half of the total.
Specification
#
Item
Value
1
Particle Size:
80 mesh
2
Appearance:
fine powder
3
Country of origin:
China
4
Others:
Non-GMO;
Non-Irridiation;
Gluten free;
Heavy metal
| # | Item | Value |
| --- | --- | --- |
| 1 | Total heavy metal: | ≤ 20 ppm |
| 2 | Pb: | ≤ 2.0 ppm |
| 3 | Hg: | ≤ 0.01 ppm |
| 4 | As: | ≤ 1.0 ppm |
| 5 | Cd: | ≤ 0.5 ppm |
Microbiology index
| # | Item | Value |
| --- | --- | --- |
| 1 | Total bacterial: | ≤ 10000 cfu/g |
| 2 | Yeast & Mold: | ≤ 1000 cfu/g |
| 3 | E. Coli: | Negative |
| 4 | Salmonella: | Negative |